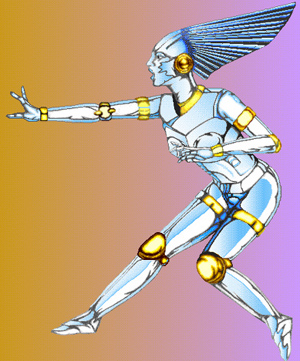 Illustration
Gala Computer Consulting has been creating illustrations since the early 1980's. Though we primarily work with computer graphics, we also paint and draw with oils, acrylics, pastels, pencils, etc.
We specialize with the following computer graphic programs:
Adobe PhotoShop
Procreate Painter
JASC Paint Shop Pro
Macromedia Freehand
Macromedia Fireworks
This is a sample illustration of what Gala Computer Consulting can create for you. It was originally drawn with pencil on paper and then scanned. After scanning it was colored with gradient shades in PaintShop Pro.